J E Robison Service is skilled at all aspects of restoration, service and repair of postwar Crewe-built automobiles. This includes Rolls-Royce and Bentley motorcars built prior to the 2003 separation of the companies, and Bentley motorcars built from 2003 to the present day. Our company has provided premier independent service and support for these cars for 30 years in Springfield, Massachusetts.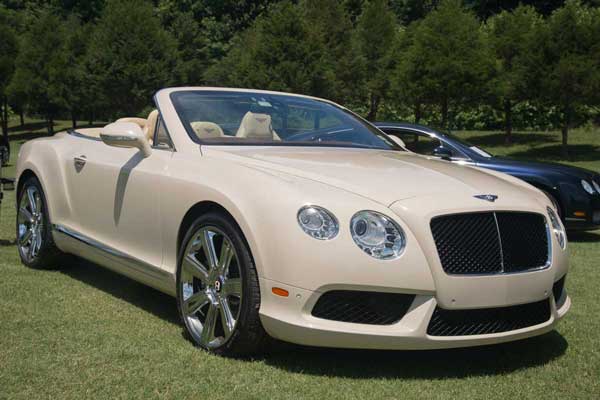 We work on all the postwar Crewe models including the Mark VI and R Type, the SI, SII, and SIII, the Silver Wraith, Silver Dawn and Silver Cloud Series. For newer cars we are experienced with Silver Shadow and Bentley T Type, Corniche and Camargue, and Silver Spirit, Silver Spur, Brooklands, Mulsanne, and Turbo R and Azure cars. Your Continental, Continental GT, Flying Spur, Mulsanne, Brooklands and Bentayga are also welcome here.
For owners of newer cars our workshop offers an alternative to franchise dealers with the ability to follow paths main dealers cannot. For example, we can fit rebuilt or aftermarket struts and brakes to GT-era motorcars. We have alternatives to costly Bentley front end components. If your car is our of warranty those may be important considerations.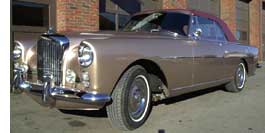 We have unmatched cosmetic restoration and custom capabilities. If your wood trim is splitting or showing its age, we can help. We can also do custom inlays and veneers in conjunction with Will Rau and Madera Concepts, the two leaders in the field. We make leather, carpet, and other upholstery to order.
We are one of the few specialists with tools and training to care for the "transition cars" sold between 1998 and 2003 — the Silver Seraph, the Bentley Arnage, and the Final Series Corniche and Azure.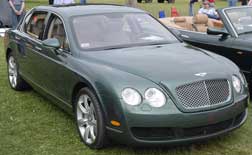 We are proud of our work on vintage Bentley and Rolls-Royce. Many models have become quite rare, and original replacement parts are scarce. We are expert at finding parts, and in some cases, design weaknesses must be addressed. We are proud to offer service innovations to keep Bentleys on the road economically. For example, we have perfected the art of convertible top hydraulic repair on the Azure and Final Series Corniche cars. We developed solutions to address head gasket failures on the Turbo R and Arnage 6.75L models. As problems with vintage cars appear we work to resolve them and our broad experience ensures we are ready to tackle anything that may happen to your fine motorcar.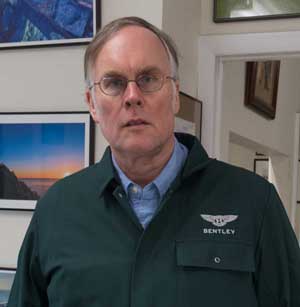 Founder John Elder Robison is a long time independent Bentley service manager. He is a senior technical consultant to the RROC, the national enthusiasts club, and he has authored many articles about Bentley care and maintenance.
J E Robison Service has factory trained staff, all workshop manuals and a full compliment of special tools for the entire range of postwar Crewe-built motorcars— from the 1950s R Type to the latest Flying Spur or Mulsanne.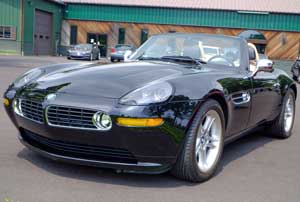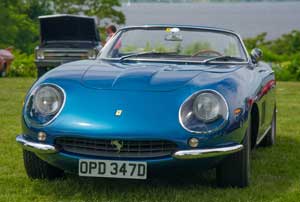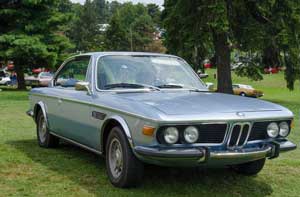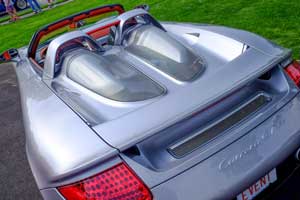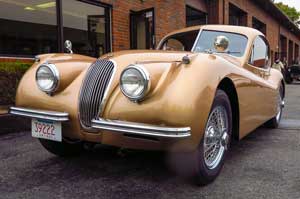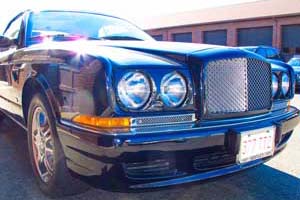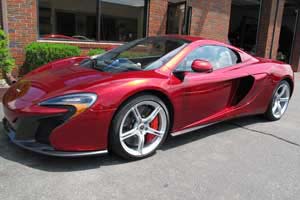 We are prepared to tackle anything from routine maintenance to major repairs and partial or total restoration. All work is done to the highest standard. Our restoration shops can handle mechanical work, paint and body repairs, leather and upholstery work, and wood refinishing. Our restorations have provided owners years of enjoyment, and won major shows all across the USA.
We invite you to read some of John's articles on Bentley care and service:
Things to look for in a Bentley Continental GT series car
Rolls/Bentley hydraulics and list of tech posts
If you are considering buying a Bentley or Crewe-built Rolls-Royce we urge you to have the vehicle inspected carefully. We offer that service at our Springfield, Massachusetts workshop.
We have expertise in these areas of service:

All types of powertrain service, including overhaul of both six and eight cylinder engines. We do liner replacements, block repair, and clean sediment and corrosion from older engines.
We rebuild transmissions, including the early hydramatics
We handle servo brake service (pre-1966 cars)
All mineral oil and RR363 based hydraulic system service
Chassis electrical repairs
Woodwork and upholstery service, including custom interior work
Suspension repairs and alignments
Bentley and Rolls-Royce convertible top repairs – both fabric and hydraulic
If your Bentley or Crewe-built Rolls-Royce needs restoration or major repair we offer pickup and delivery across the Eastern USA in our own closed haulers. We also work with major independent haulers like Horseless Carriage, Intercity, and Passport.