Code 40 - Misfire bank A - left bank
Code 50 - Misfire bank B - right bank
If one fault code 40 or 50 is displayed check components applicable to the particular bank that the misfire has occurred on:
Spark plugs
Ignition leads
Distributor cap
Injectors - if code 34 bank A or 36 bank B displayed
If both codes are displayed, check the following components common to both banks:
Distributor cap
Distributor rotor
Coil and its associated connections
Distributor pick-up (air gap)
Amplifier
Injectors (if code 34 or 36 is displayed)
Code 58 - Group faults 23/28
This indicates that a fault has been registered that is caused by the fuel supply or an air leak but the exact fault cannot be identified. Check all items outlined under codes 23 and 28.
Code 59 - Fuel thermistor
Refer to test 13 of the continuity test procedure.
Code 68 - Road speed sensor
Refer to test 25 of continuity test procedure.
Code 69 Gearswitch
Refer to test 24 of continuity test procedure.
Code 88 - Purge valve leak
Refer to test 9 and 10 of the continuity test procedure.
1996 and newer Rovers
All 4.0SE and 4.6HSE and newer Range Rovers, and all 1996 and newer Discoveries use OBD II compatible diagnostics for the engine management system. OBD II is a diagnostic protocol supposedly shared by all carmakers as of the 1996 model year. Inexpensive scanners are available to read and reset OBD II codes. There appears to be some variability in OBD II scanner programming, so if you find a scanner that won't read codes from your newer Rover try another brand.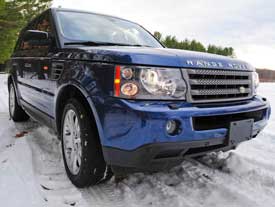 In our shop we read codes without difficulty using OTC and GenRad brand scanners. Many other brands work also. We have encountered problems with some Snap-On models. Note: most generic OBD II scanners cannot read fault codes from 1995 4.0SE models even though they have an OBD II connector.
Your scan tool should include a book of OBD II generic codes. The list of codes runs into the hundreds. Look here for European standard OBD II codes.
Land Rover has made many other functions available at the OBD II connector but they are not accessible with generic scan tools. If you are looking for a shop to service a Rover one prerequisite should be possession of an Autologic or dealer T4 dedicated test system, which gives access to all the other vehicle computer systems.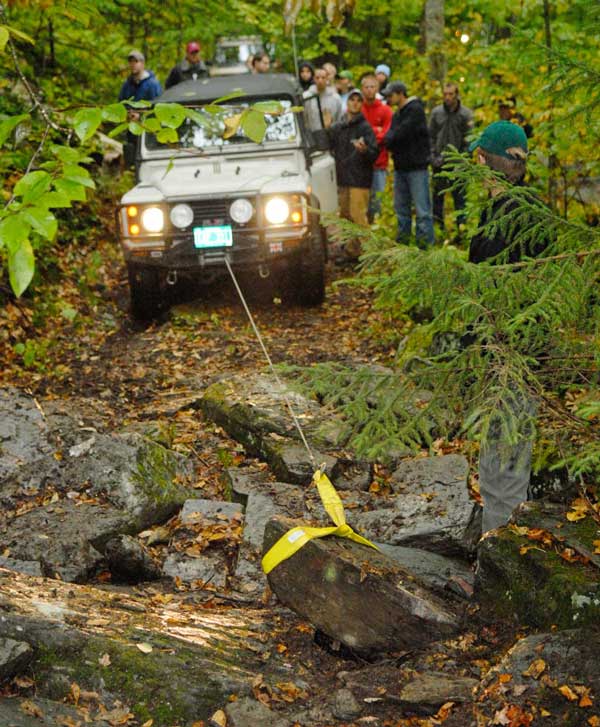 Computer systems accessible only with the specialist Land Rover test system are:
SRS - airbags
ABS, ETC, HDC, TRACS - antilock brakes, hill descent control, and electronic traction control
EAS - electronic air suspension
ETC - electronic transmission control
*note that the transmission controller can set faults that turn on the "service engine" warning when no faults are present in the engine computer.
ACC - automatic climate control
SLABS - the integrated brake/suspension module on Discovery II
BECM - the body control module
In addition, keys and alarm controllers can only be programmed with the specialist tools.
We use the Autologic system at JE Robison Service.