At JE Robison Service our technicians are trained and equipped to perform any service or repair on your BMW. As an authorized Bosch Car Service center, we have all the latest tools and service manuals for your BMW — even if it's only a few months old.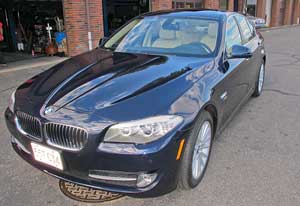 We are BMW owners ourselves, and we are all enthusiasts who have been around cars all our lives. If you are looking for a shop where you can talk to the techs and where all of us are hands-on BMW people, we are your place.
Our crew is ready to handle any maintenance or repair on your current series BMW. This includes specialty work on the M series and service of the newer BMW diesel cars and SUVs.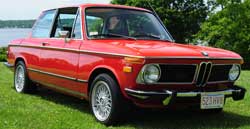 We also specialize in restoration of classic BMW. Our restorations have won awards and recognition all over the country, and we take jobs at any level. Some people want to do defined jobs, like the rebuild of seats or an engine. Others seek us out for ground up restoration at a Pebble Beach level.
BMW models
BMW identifies its products with both an internal chassis number, like E36, and a model number that's visible to the world, like 740IL. This Wikipedia article details all the BMW models from inception to the present day.
If you're thinking about buying a car don't forget our pre-purchase inspections. You might also want to read about our own unique car buying program.
In addition to performing all regular maintenance we are also equipped to do any electronic reprogramming and reconfiguration. If your BMW is more than a few years old, chances are, there's updated software available. It's a strange concept — the idea that cars need software updates — but it's true. A modern BMW has more than 50 computers, each of which can be updated several times in the car's life.
We're also expert at major repairs. We're skilled at electrical troubleshooting, air conditioning work, and drive train repairs. Our Bosch-certified BMW technicians spend two weeks each year training on the newest systems, and our staff is backed up by the technical resources of Bosch, BMW's largest system supplier.
Have technical questions about your BMW? Look for us on the BMW Car Club forums.