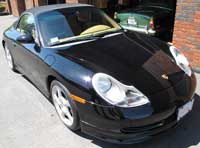 At JE Robison Service our technicians are trained and equipped to perform any service or repair on your Porsche. Armed with Autologic and OEM diagnostic tooling our technicians can solve complex electronic problems and perform necessary maintenance. We carry a full selection of premium synthetic fluids and as a Bosch Car Service shop we have all the right supporting parts.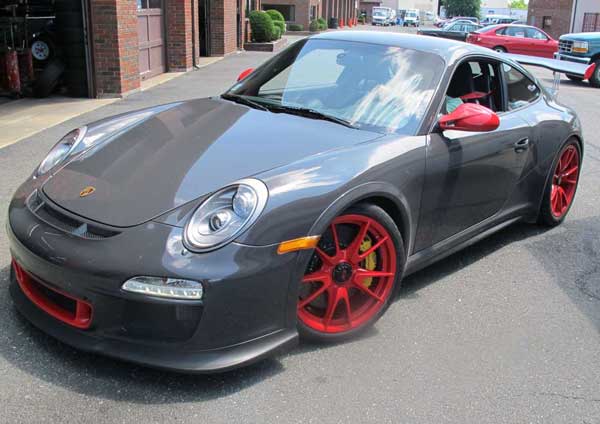 We are PCA approved for track inspections. We also do all necessary prep services. We stock performance brake fluids and have the tools to flush brakes in all vintage and current Porsche models. We install performance accessories and tune vehicles for the track.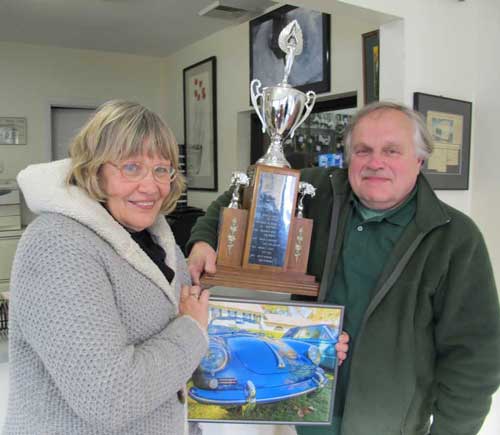 If you have a 356, 911, 912, 914 or other vintage Porsche we can handle any service, repair, or restoration. JE Robison-restored cars have won major shows all over the northeast region. We've had winners in VMCC and PCA events.
We service all the 911 variants from the original car to the present day. We are experts in aircooled Porsche and also very knowledgable on the newer water cooled cars. We service the Boxster, Cayman, Cayenne and Panamera cars as well.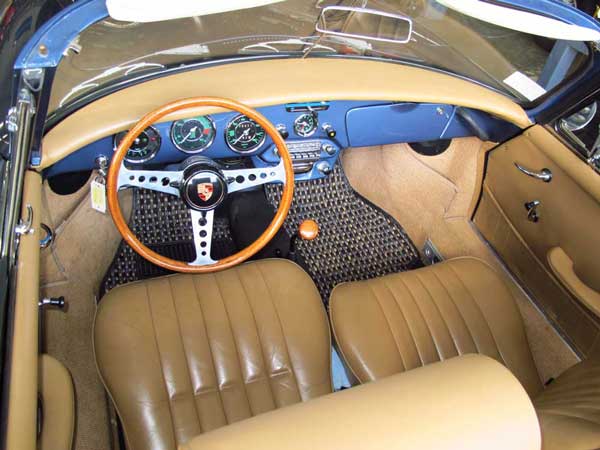 Our shop has all the latest tools and service manuals for your car—even if it's only a few months old.
If you're thinking about buying a car don't forget our pre-purchase inspections. It's easy to miss expensive problems on a nice looking Porsche on a car lot. So don't take a chance—have us inspect it before you buy. You might also want to read about our own unique car buying program.
We perform all scheduled service work on newer, in-warranty vehicles. We also perform warranty repair on any Bosch system on any Porsche car, whether covered by new car warranty or by Bosch service warranty. Read more about that on our Bosch page. Whether you own or lease your car we're ready to provide the best service.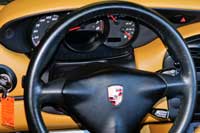 We're skilled at mechanical repairs, air conditioning work, brake and chassis work, and electrical troubleshooting.
Most of the computers that control your Porsche car are made by Bosch, and we're authorized Bosch Car Service for Western Massachusetts.
Bosch systems in Porsche cars include engine management, transmission control, ABS (antilock brakes), ESP (electronic stability), SRS (airbag), Blaupunkt stereo, security, and other ancillary functions.
Note that these standards are established by the Connecticut Valley Region of the PCA.

Interior mirror in place
Seatbelts in place and working
Fire extinguisher with current inspection tag — required in all run groups
Pedals and pads in good condition
Brake pedal firm and fluid clean and less than 1 year old
Roll bar required in all open cars
Engine and trunk compartment clean — nothing loose
Battery terminals secure, battery retained by hold-down
Wire harnesses all tight and in place with proper securing straps
Fan belts in good condition and properly tensioned
Throttle opens and returns freely, spring good
Oil and gas lines leak free, in good condition, properly secured
Hood and deck lids secure
996 cars only: hose clamp must be installed around oil fill cap

Steering linkage all tight, free of damage
Suspension and shocks in good shape — no leaks, nothing worn or loose
Wheel bearings and axle nuts — no excessive play or noise, correct lugs
Sufficient brake pads and rotors — at least 50% pad and rotor remaining
Brake lines in good shape, less than 10 years old
Brakes recently bled
Tires matching and in good condition
Windshield wipers/washers working properly
Brake lights working properly
No fluid leakage, especially fuel
No cracked glass
No excessive rust
Exterior mirrors in good shape
Caps for all fluids secure
Accessories secure

You may download forms from the CVR web site: www.cvrpca.org.